A Midsummer's Ranch Dream
Midsummer Dream at Sustainable Settings Ranch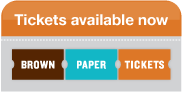 Field 2 Fork Kitchen hosts our second annual Midsummer's Dream at Sustainable Settings Ranch.
Join us for an evening in the fields and at the table with artisanal culinary and local libations. Brook LeVan will start our proceeding with a welcome and description of the ranch and its importance to the community. He will start the tour where guests will have the opportunity to explore the grounds while talking to farmers, chefs, and craft brewers at tasting stations in the fields.
After some bites in the field we will call everyone to dinner. Chef Mark Hardin and his crew will prepare a multi course, family style dinner using ingredients from the gardens and meat from the fields. Pearl and Wood will set the stage with their unique blend of Americana sound. And the dinner wouldn't be complete without a blessing from Brook. Local Colour Wines and Nowhere In Particular Brewing will be joining Roaring Fork Beer Company and Marble Distilling Co. to provide libations for attendees over 21.
To celebrate the mystical setting of the ranch and Mt. Sopris, we recommend riding your bike to the ranch. A group will be departing from the RFBC and marble Distilling tasting rooms on Main St in Carbondale. Be sure to dress appropriately and bring a headlamp if you will be riding your bike. There is also parking available at the ranch.
Bring your sweetheart, bring a friend, come hungry and leave happy with a better connection of the source of your food as we bring flavor back into our lives, to our plates and down to earth…
Seats are limited and when they are gone, they are gone!
$175 per person.