A Midsummer's Ranch Dream at Susttainable Settings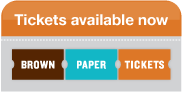 Field 2 Fork Kitchen hosts a Mid-Summer's Ranch Dream, an evening in the fields of Sustainable Settings and at the table with artisanal culinary and local libations from Roaring Fork Beer Company and Marble Distilling Co. Two companies that got their inspiration in the Roaring Fork Valley, Local Colour Wines and Nowhere in Particular Brewing, will be joining the fun this year.
From the fertile Biodynamic garden soils and pastures of Sustainable Settings, we bring you the makings of a memorable evening on the Crystal River under Rocky Mountain Skies. Guests will have the unique experience of tasting dishes from the field you are standing in with local drinks and appetizers at every stop on the whole system ranch tour given by Sustainable Settings co-founder, Brook LeVan. Learn of the Biodynamic farming practices and the soil fertility cycle that regenerates health in our food and in your dinner. Brook will discuss the rich diversity of livestock, vegetable crops, dairy products that make up this health-generating whole ranch organism.
After the tour, guests will gather in the orchard for live music, dinner and drinks and will stay hydrated with a sustainable special, the "Raw" Dude from Marble Distilling and seasonally inspired craft beers from Roaring Fork Beer Co. Savor a meal that has come from 1,200 feet of you plate!
To celebrate the mystical setting of the ranch and Mt. Sopris, we recommend riding your bike to the ranch. Be sure to dress appropriately and bring a headlamp if you will be riding your bike. There is also parking available at the ranch.
Bring your sweetheart, bring a friend, come hungry and leave happy with a better connection of the source of your food as we bring flavor back into our lives, to our plates and down to earth…
Seats are limited and when they are gone, they are gone!
$175 per person. Only 50 seats available.